Each year, we see a new crop of ingredients and trends rise to prominence in skincare and Seoul stays on top of its trend. There are lots of Korean Youtubers informing us about the latest products. Olive young, which is one of the biggest retail cosmetic stores, is filled with some of the best products on the market and you can see the trend as to which products are top selling and which are quickly disappearing. You need to stay on top to really take care of your skin. Let's reveal the current skincare trend in Seoul.
Skinimalism
This is fairly a new term. This means Skin + Minimalism. In short, this means people are starting to embrace their skin's natural texture and adopting minimalistic skincare routines. Too much of anything isn't good for your skin. My suggestion is limit yourself to a maximum of 3 products after facial wash. Typically, you would apply toner, serum and a cream. This is going from light to heavy and cream to capture the moisture.
Frequent visits to skin clinics for laser treatment
There are various types of lasers and laser treatment is becoming very popular as newer equipment is being released at an affordable cost. One of the cheapest or value for money treatments would be laser toning. Laser toning is one of the best ways to achieve a natural look. More and more people are deviating from Botox and Fillers as they do not want to put something in their face.
Skin supplements
There's recently been a rise in the number of oral skincare supplements hitting the market. And we're not just talking about capsules. High-powered gummies and powders are the next wave of skincare supplements and skincare trends. Biotin, collagen and extra doses of vitamin C are popular among Koreans.
Skincare home beauty devices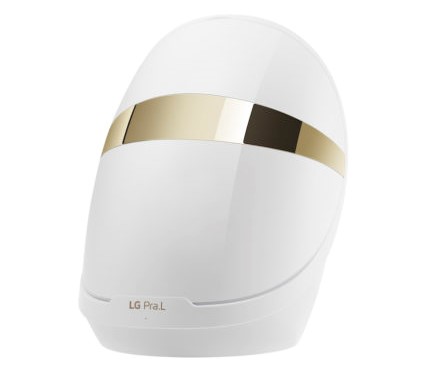 Due to Coivd19, more people have adapted a way to do their own skin care using devices. LG has been launching beauty devices under the brand Pra.L and they are Derma LED Mask, Total Lift-Up Care, Galvanic Ion Booster and Ultrasonic Cleanser. I bought them all but I need to remind you that they are pricey. So there is an initial investment you need to make. However, they are a good alternative when you can't visit the clinic.
Apps
An app called "HwaHae" is becoming very popular recently. They have a list of most of the cosmetic products by category from skincare, facial mask, suncare and so on. They also have a rank where you can view which products are popular. But the main reason why this app became popular is they show you the ingredients of each product and highlight the "bad" ingredients in red so you become more aware of what you are putting on your face. Consumers are becoming more savvy and more and more people are starting to read the labels rather than staying loyal to a specific brand. Lastly, consumers are staying away from products that have a label "fragrance" on them.
Let us know what products you use by sending us an inquiry.