Thermage and Oligio are a popular device for tightening your skin. They are known as the most effective device on the market today. They both aim to tighten your face so you can look younger. 
Oligo which translates as "lifting up" in Korean is a high-frequency lifting device is a skin tightening device that applies strong heat to the dermal layer of the skin to promote new collagen synthesis and increase skin elasticity. This Korean manufactured equipment uses the same frequency and same mechanism as Thermage. Let's take a look at Oligio's overall information, such as the effect of Oligio lifting laser, the price, and the difference between Thermage.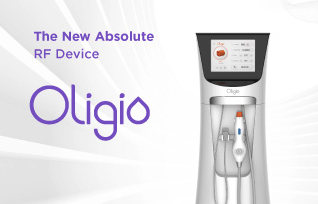 Oligo lifting effect
Once the heat is transferred deep into the skin, immediately after the procedure patients will feel lifting and tightening effects, and collagen is gradually regenerated over two to three months to restore skin elasticity and improve fine wrinkles and skin texture. The skin elasticity and treatment effect are maintained within a period of about one year.
Oligio not only enhances the overall skin elasticity, but also if you have large pores or have a lot of fine lines, you can see your skin improvement through Oligio Lifting procedure. Although you can see the result with just a single treatment, it is often performed in combination with other treatments to solve other skin problems.
1) Oligio lifting's intelligent cooling system
Oligio has an intelligent cooling system. A unipolar high-frequency device is cooled using a cooling gas while high-frequency energy is emitted to the skin. Oligio is designed to activate the cooling system a total of four times for every shot. The cooling gas will maintain the proper temperature of the procedure to protect the epidermis and transfers energy to the deeper area of the skin, minimizing side effects due to heat such as burns.
2) Oligio lifting temperature sensor
The Oligo tip is equipped with a temperature sensor. Therefore, when the skin temperature rises above a certain standard, the operation will be automatically stopped. The advantage of Oligo is that you can receive the procedure safely and assure due to the temperature sensor. This sensor will also prevent burns and minimize side effects through real-time temperature check of the skin.
3) Oligio lifting procedure time
Oligio is made to be able to shoot continuously to minimize the gap between shots. Therefore, it shortens the treatment time. A shorter treatment time can be seen as advantageous in many ways because the operator's concentration is improved and the time for the patient to feel pain is reduced.
4) Cost of Oligio Lifting Laser Procedure
The price of Oligio lifting is about half that of Thermage. Thermage has proven its effectiveness through numerous data and papers. Oligio on the other hand is fairly new so it doesn't have much data. But effective has proven itself by word of mouth.
5) Other advantages of Oligio
Oligio's best advantage is that it increases stability pain is minimized. In addition, you can combine with other lifting procedures such as Ulcera and Thermage, allowing you to perform procedures tailored to your face. If Oligio is treated together with Ulthera or Thermage, the collagen boosting effect of Oligio will maximize the treatment result.
I would say this is a good alternative to Thermage because it's new and cheaper but it's just as good as Thermage. You can contact Shinmedical www.shinmedical.com for more info regarding Oligio as they offer free consultation.